ABOUT HUEMAN SOL
Hueman Sol is a beauty and wellness platform for women of color that celebrates their natural beauty by changing the narrative about Colorism and accepting their natural skin tone  through intentional self-love and self-care.
VISION: Hueman Sol is committed to changing the narrative about Colorism so that women of color can celebrate their natural skin tone and natural beauty through intentional self-love and self-care.

MISSION: Hueman Sol strives to BUILD COMMUNITY, EMPOWER  women of color and CREATE IMPACT AND INFLUENCE to change the way women of color are perceived in media.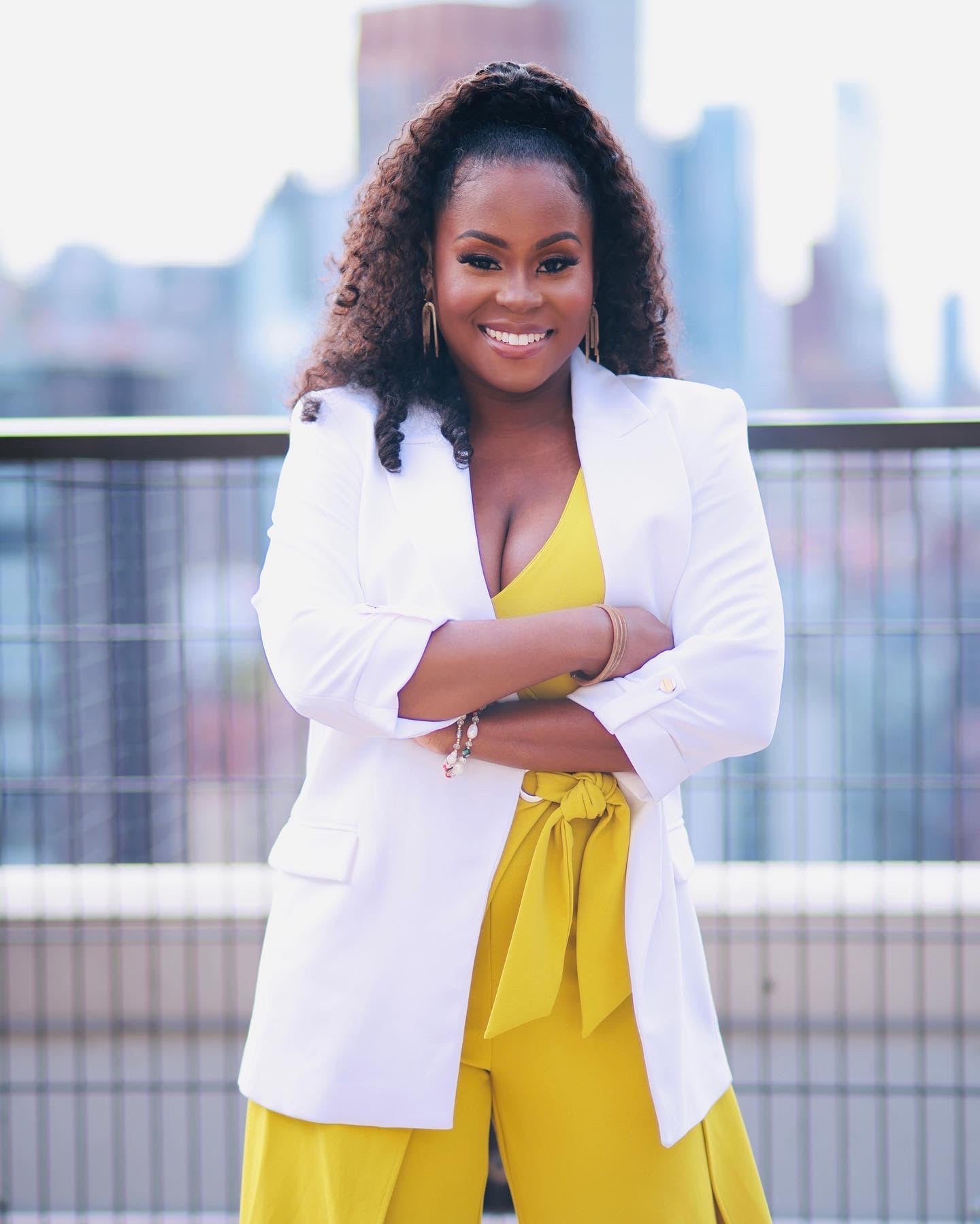 MORIAH LARK
FOUNDER AND CEO​
Creative Storyteller.  Space Disrupter.  Advocate for  Good Trouble.
A native of the Chicago suburbs, Moriah has spent most of her professional career in sports and entertainment in New York City working for major sports giants, ESPN and the NBA, building brand and media partnerships.  Seeking a desire to disrupt the narrative about Colorism and having worked with major brands like Gatorade, Beats by Dre, EXPRESS, Clorox, and Kia, Moriah decided to leverage her expertise to create her own brand -- hence the birth of Hueman Sol.   
Moriah is a proud HBCU grad and alumna of Hampton University where she received her BS degree in Business Administration and her MBA degree with a concentration in Marketing.
WITH LOVE AND LIGHT
Almost every person of African or Black descent has likely  experienced Colorism in someway shape or form.  Colorism is one of the oldest mechanisms used to create a divisive community amongst Black people.  Even more so, it has extended itself to other races and cultures, Indian and Latinx communities to name a few. Colorism has plagued our communities to negatively impact how we view certain standards of beauty and class in society.   And here we are.  Still having this divisive nature of Colorism in 2022.
We often categorize ourselves as light-skinned or dark-skinned or even more perplexing, brown-skinned.  We categorize ourselves on a color wheel that isn't even really a color wheel.  The truth is, we're all brown, but our skin has been blessed with so many different hues of brown.  So much so that we are truly colorful.  Yes, we are colored.  We are so full of color.  When God created us, he pushed our bodies closer to the sun so that our melanin could shine, and we could truly warm and radiate this Earth.  The best part of being colored is that we are all so unique in our own skin.  We need to honor that.  When I look at you, I see your own unique hue of colorful brown, kissed by the sun.  I want to always celebrate you and look at you in reverence of your beautiful brown skin. Your glow finds beauty in all things brown.  Let's celebrate your glow.  Let's celebrate your Hueman Sol.   

I'm excited to introduce and share Hueman Sol  with you in hopes that this platform embraces you with community, engages you with perspective, inspires you with impact and most importantly, empowers you with confidence and love.  
Sending love and light to you always,
XOXO
Moriah